Archive for April, 2008
April 21st, 2008

nickmorgan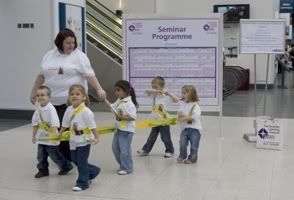 Visitor registration for the Scottish Learning Festival 2008 is now open. This free CPD event in Glasgow in September 2008 offers keynote presenters, seminars led by teachers and other experts, and lots of opportunity for professional networking. There's a particularly strong line-up of seminars on themes to do with International Education, Citizenship and Sustainable Development Education.
You can pre-book a seat to all keynote addresses plus two spotlights/seminars per day. Tell all your contacts, peers and friends about the festival and take some time to explore the content on the website.
 We're expecting hundreds of International visitors to the show, and look forward to meeting you.
More